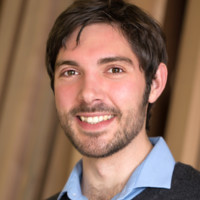 Welcome to West Seattle Neighborhood Acupuncture
Hey there, greetings from Chris, WSNC's new licensed acupuncturist! I just wanted to say thank you to everyone who has supported our growing chiropractic & acupuncture practice! It has been my utmost pleasure working with you and I'm very excited and honored to be here alongside Dr. Fancher, Rex our business partner, and our new Chiropractic Assistant Timmy.
You are the wonderful community that makes our work possible, so as a thank you we are offering 90 minute Initial Assessment & Treatments for $85 (regular price - $125), OR a 3-visit package deal for $180 (regular price - $75/ session).
Our Acupuncture services are available to all existing patients of WSNC, and can also be found in our "Come Grow With Us" marketing outreach packets. If you have a friend who isn't part of the WSNC family who is interested in trying acupuncture, just have them bring in their promo-card to exchange for wellness!
About Chris
" I believe that everyone has a unique gift that they bring to the world, and that certain life events have a way of blocking that expression. Acupuncture helped me unlock my gifts and expression. It would be my honor to help you unlock yours"!
Chris is a licensed Acupuncturist who specializes in treating a wide variety of conditions including acute & chronic pain, digestive issues, menopausal symptoms, gynecological, sleep disorders, the results of stress, and addiction.
Chris graduated in 2021 with a Master's in Acupuncture from Middle Way Acupuncture Institute in Mount Vernon, WA and is an NCCAOM board certified Acupuncturist. He currently practices as an associate of West Seattle Neighborhood Chiropractic in Room 5 of the historic Fauntleroy Schoolhouse.
Chris is currently studying under a Classical Five Element Acupuncturist with over 25 years of experience and is passionate about integrating this ancient form of medicine into the world of modern Acupuncture. Chris aspires to become a Doctor of Medical Qigong and has a five-year goal of earning his Doctorates in Chinese Medicine. In Chris's off-time, he enjoys fly fishing, pack-rafting, hiking, backpacking, cooking, gardening, and practicing Qigong.
Modalities
Acupuncture/ Moxibustion, Cupping, Laser-Light Therapy, Herbal Plasters, Tuina/ Manual Therapies, Electro Acupuncture, Qigong prescription exercises, basic Qigong Clearing & Tonification Session (available upon special request)
Frequently Asked Questions
Do the needles hurt?
~Patients often don't even notice the insertion of the filiform needles, but there can be a dull ache or feeling of heaviness at the acupuncture point.
Why get regular acupuncture?
~The effects of acupuncture are incremental. With regular appointments acupuncture can fortify the nervous, immune, & digestive systems allowing your body to better heal itself.
How often do I need to come?
~This depends on what you are seeking care for, and depends on the frequency discussed at your initial assessment. Acute conditions tend to heal quicker than chronic conditions which can take more time. Initially, appointments once or twice a week may be needed for a course of 4-6 weeks, and thereafter can be spaced out farther apart.
How do I pay for my acupuncture session?
~We accept cash/ check & now accept credit/ debit through your Jane App patient portal. Please plan on paying at the time of your visit.
Do you accept insurance?
~While we don't bill insurance directly, we can provide detailed super-bills that you can submit to your insurance for reimbursement.
What will my initial assesment be like?
~We will spend about an hour reviewing your complete medical history. We will then read your 12 pulses and make a Chinese Medical diagnosis. Our remaining time will be spent providing your treatment.
How do I prepare for my acupuncture appointment?
~Wear loose-fitting clothing that can be rolled up past your elbows and knees, ensure you are hydrated and have had a meal within two hours of your appointment.
How do I best integrate my acupuncture session?
~Following an acupuncture session, it is recommended that you refrain from heavy exercise and the consumption of alcohol, nicotine, or caffeine.
How do I schedule my first appointment?
~Please call (206) 659-0771 or email: chrisnorthern@wsneighborhoodchiro.com to schedule your first appointment. We will then create a patient profile through our Jane App software which will enable you to schedule yourself through that portal.
Hours at Fauntleroy Schoolhouse
Monday - Wednesday:
9am - 6:30pm
Thursday:
9am - 6:30pm
Friday:
3pm - 7pm